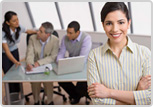 Hobbies

-Swimming, Bowling, Snowboarding, Karting, Fitness.
-Internet, social activities.



Studies

-Elementary school in the Dutch language (Antwerp).
-High school in the French language (Brussels).

-BES in Marketing (Brussels – Institut des Carrières Commerciales).
Informatics knowledge- Configuration and use of Windows (from 95 to Windows 7 & NT to Server 2003); good knowledge of Linux. - Installation of all types of software, hardware, printers and other peripherals (construction and configuration of computers); maintenance and update of hardware and software (Desktop and Laptop).
- Daily use of Microsoft Word, Microsoft Excel, Microsoft Outlook, Microsoft Internet Explorer/Firefox. - Good knowledge of Microsoft Office, network configuration LAN, WAN, Bluetooth, general configuration of computers, iPhone, HTC, Blackberry, working with SLA, ITIL v3 foundation. - Use of AR System Remedy, Active Directory, Altiris, Windows Deployment Services. - Sound knowledge of Macromedia, Flash, Studio MX, MS Exchange Server, MS Access. - Specialist in Internet and Wireless configuration (Microsoft Outlook, Internet Explorer), use of Dreamweaver MX, Flash MX and UltraEdit32, also Webcam32, Apache (Web server), Vermillion (FTP server).